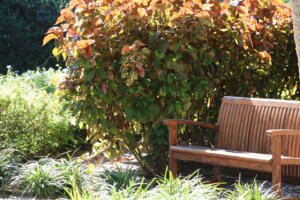 How many times have you thought about what could be possible if you were a mind reader, knowing and anticipating how others might think, feel or respond? That's a superpower we could all use.
While you may not be endowed with this heroic ability, you can develop a skill set to increase your perception of others' needs and better master your own motivations and reactions. Anticipating how others will feel and what they need can actually do wonders for your professional and personal relationships. And by developing stronger self-awareness, you can learn to better recognize your emotions as they emerge, understand what they are telling you, and realize how they affect people around you.
Investing in getting better in this space of emotional intelligence is worth it.
Why? It has been well documented that people with high emotional intelligence (EQ) are usually more successful. They learn to expect and understand what others want on their team and nurture these connections for higher performance. When people with high EQ send an email, it gets answered. When they need help, they get it. Because they make others feel good, they go through life much more easily than people who are easily angered, upset, or too focused on self.
American psychologist Daniel Goldman developed a framework of five elements that define emotional intelligence: self-awareness, self-regulation, motivation, empathy and social skills. Repeatedly, mastery of these "soft skills" has been shown to be even more influential than your IQ.
Do you know yourself well enough to answer these questions objectively?
• Are you adept at welcoming change, recognizing when a healthy boundary is being challenged, and when it's time to say no?
• What needs to happen to help you defer immediate results for long-term success?
• What changes can you make to better identify with and understand the needs and the viewpoints of others around you—especially when they seem radically different from your own?
• Do you communicate with intentionality and empathy?
Working one on one with a coach can help you focus on what you do best while gently but persistently guiding you to build your emotional intelligence in new ways.
Maybe you aren't a mind reader, but you are someone who can better grow into the knowledge of yourself, your personal power, and relationships with other people.